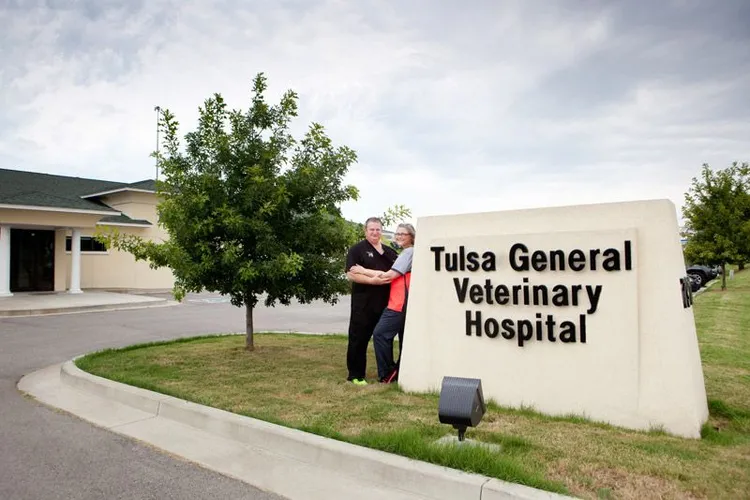 Dear Pet Owner,
My name is Doctor Gregory Alan Prisinzano. I am a small animal veterinarian that has been serving the south Tulsa area since 1995.
It gives me great pleasure to announce the opening of my new clinic, Tulsa General Veterinary Hospital. The location, between South Tulsa and Broken Arrow, is right off highway 169 making access quick and convenient .
The new hospital allows me to improve the level of my care and diagnostics in a more spacious and less stressful environment. Tulsa General Veterinary Hospital opened for business on Monday, January 28th, 2013. We currently offer both routine and surgical care, digital x-ray, laser therapy, in-house lab, ultra-sound, as well as multiple boarding options.
Stop by anytime and check us out in person, we love giving tours! I look forward to seeing you and helping you to improve the health and welfare of your pets lives.
A second expansion phase is already planned to allow for dog and cat day camps, a private dog park, pet photography, additional specialty boarding, and many other husbandry and educational opportunities.
Sincerely, Gregory A. Prisinzano DVM