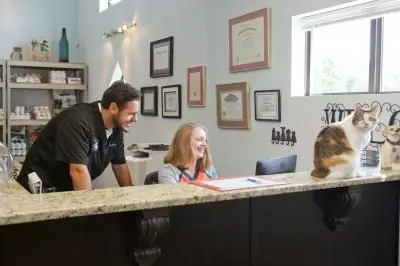 To schedule an appointment or to obtain additional information about any of our veterinary services, please fill out the form below or give our team a call. We take appointments and give tours daily.
We will gladly accommodate emergency situations. If you are going to cancel or reschedule an appointment, we ask that you call at your earliest convenience.
Payment for veterinarian services is due at the end of your appointment. We accept cash, check, Visa, MasterCard, Discover, American Express, and Care Credit.
Please Note: We ask that you have your pet on leash, in a carrier, or in your arms upon entering the vet hospital. This is for the safety of you and your pet as well as the safety of others.