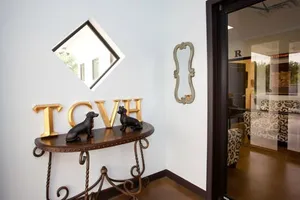 As soon as you walk through our doors you can tell we do things a little differently at Tulsa General Veterinary Hospital.
It is our goal to reduce stress for both patient and client by providing a home-like atmosphere.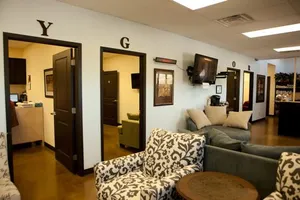 We practice the latest in veterinary techniques with an "old school" attitude.
We want to take the time to get to know you and your pet so we can treat you both as part of our family.
Our doctors will take the time to discuss your pet's condition and answer your questions so that you can make
informed decisions about your pet's health care.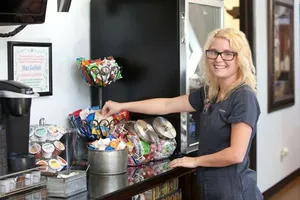 We strive to make our hospital feel as comfy as your own living room. However,
you will not have lengthy wait times nor will you be rushed through a visit with limited access
to the doctor who cares for your pet. We welcome you to try a different kind of pet health care and
look forward to meeting you and your furry family member at Tulsa General Veterinary Hospital.
We are dedicated to treating your pet as if he/she were one of our own.
We work hard to provide you and your pet with the highest quality of care and comfort available.
Yearly Physical Examination & Pet Vaccinations:
We recommend annual physical exams for your pet to ensure he/she is receiving the best medical attention available and is on schedule for required and recommended pet vaccinations. Each exam room is designed for maximum comfort for both you and your pet. Our home-like atmosphere reduces the stress and anxiety that may accompany a trip to the vet clinic making a routine check-up a more pleasant experience. An annual exam will keep your pet in optimal health.
Dentistry: Good oral health can result in a longer and happier life for your pet!
During your pet's yearly physical examination, our veterinarian will examine your pet's mouth for any dental concerns.
At our animal hospital, we offer a myriad of dental services, including oral and dental exams, cleaning, polishing, x-rays,
extractions and fracture repair. Feel free to call and make an appointment.


Laser Therapy: Pets like people benefit from laser therapy. This therapy speeds healing of wound sites and also reduces the pain and inflammation of arthritis. We recommend therapy no more than twice weekly. When you schedule therapy you can take advantage of our package of six sessions for the price of five. We offer this therapeutic option in addition to oral medications and supplements. Call our clinic to schedule an appointment for laser therapy or to speak to one of our doctors for more information.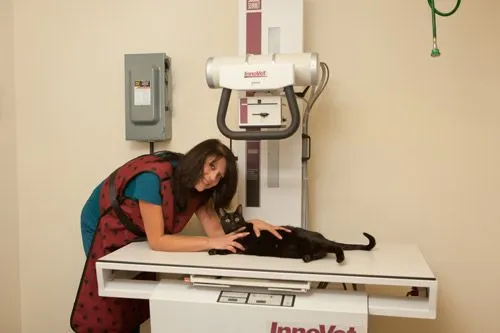 Diagnostic and Lab Procedures :
We provide blood and lab services on site and routinely provide results within an hour. We have digital x-rays and all of our lab equipment is directly linked to your pets computer file and is instantly updated with lab results. Our exam rooms are equipped with large wall mounted computer monitors enabling our doctors to share x-rays and lab results with you. Understanding your pet's condition and treatment options will aid you in making informed decisions about your pet's health care needs.
Emergency Care:
We offer emergency services during normal working hours. If your pet is in need of emergency care after hours, call our main line and we will provide you with the number of our on-call doctor as well as the number for an emergency center here in Tulsa. It is always our intention to care for the emergency needs of our clients even after hours. However, since we do not employ after hours staff at this time, emergencies requiring around the clock monitoring and care will be directed to an emergency center. While in the emergency care our doctors will stay in contact with the doctors and staff at the emergency center for updates on the status of your pet. It is our standard practice to have our patients transferred back to our facility as soon as medically possible and of course under your direction.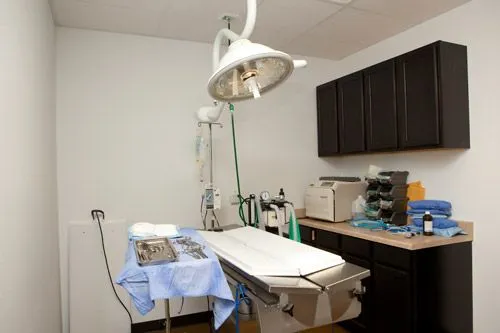 Pet Surgery Services:
With our advanced anesthetic capabilities and surgical equipment, we can provide a high standard of safety and comfort for your pet. We specialize in pet neutering and spaying, and closely monitor each animal to appropriately address pain management. Please contact Tulsa General for a list of pet surgery procedures.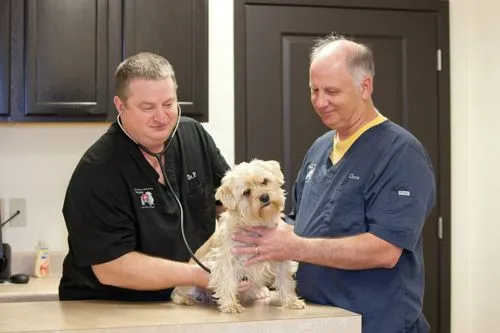 Hospitalization:
While your pet is in our animal hospital, we provide daily meals, medications, monitoring, safety, and comfort. Our trained staff will communicate directly with you about your pet's progress. Medical questions will be answered personally by our doctors in a timely manner. We encourage you to visit your pet during our normal office hours. No appointments are needed for visiting. Like people, our pets will be more at ease and recover more quickly with encouragement and love from family members.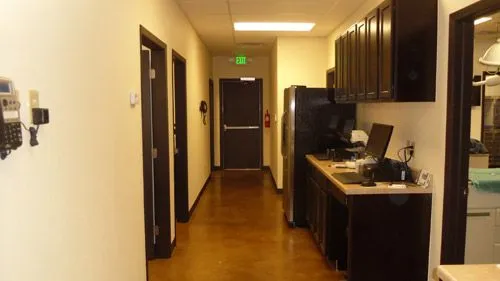 Pharmacy:
We carry a full line of medications for your pet including vitamin and mineral supplements,
shampoo and fur cleaners, flea and tick control, and heartworm prevention. Additionally, we offer prescription medications.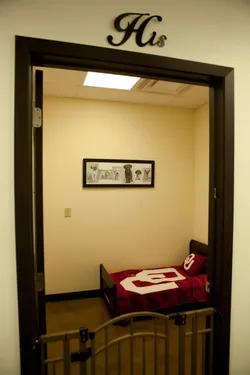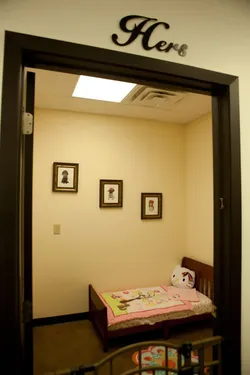 Boarding:
We have many options for overnight boarding. Double cages, 5x7 runs, and private luxury suites. We can board your pets together if you prefer at a reduced companion fee. We have both indoor and outdoor exercise areas so your pets can get out and play in any weather.
NIBBLE NOOK: We have home-made to order dog treats. Baked in our kitchen on site. Dog safe and doctor approved. Please call our office to place an order. Biscuit flavors: Peanutbutter, Apple oatmeal, Bacon/ Cheddar, Pumpkin, (currently developing a cranberry recipe for urinary health), Nibble flavers: Yogurt, Peanutbutter, Peanutbutter cup, Carob, Black & White.
1/2 lb. bag of bones (biscuits) $9
1 lb. bag dog bones (biscuits) $18
1/2 lb. box of dipped bones (biscuits) $15
1 lb. box dipped bones (biscuits) $30
1/2 lb. box of Bark-Bark $15
1 lb. box of Bark-Bark $30
1/2 lb. box of Nibbles $20
1 lb. box of Nibbles $40
Box of Half/Half- 1/2 lb. bones (biscuits) & 1/2 lb. Nibbles